For difficult-to-install filters, the FILTRON team provides not only traditional manuals (in paper format), which are supplied together with the filters, but also VIDEO Guides, which you can view and browse e.g. on your mobile!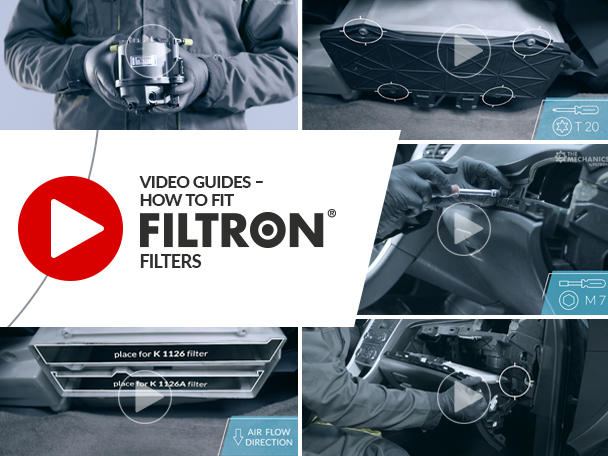 Any mechanic knows that it is not always quick and easy to install a filter. Sometimes a number of parts have to be removed (e.g. an accelerator pedal or a wheel!) to gain access to the filter.
Our VIDEO Guides will show you how to handle all the difficult points of filter installation. Several dozen VIDEO Guides are now available on our website (on the web pages concerning individual filters, for which we have made videos showing the installation process), in the Installation Manuals tab, as well as on our YouTube channel THE MECHANICS by FILTRON
---
FILTRON is the most frequently chosen filter brand in Central and Eastern Europe. The high quality of FILTRON filters is confirmed by the many years of trust from hundreds of thousands of European mechanics. The FILTRON product range includes all types of filters for the automotive industry, as well as filters for machines, heavy equipment, and specialised devices.
RETURN TO THE NEWSLIST