Despite the fact that the history of the automotive industry dates back to the 18th Century, the history of cabin filters is surprisingly short, with its beginnings in the 1970s. It was during this decade that vehicle manufacturers began analysing the importance of air quality in the passenger cabin.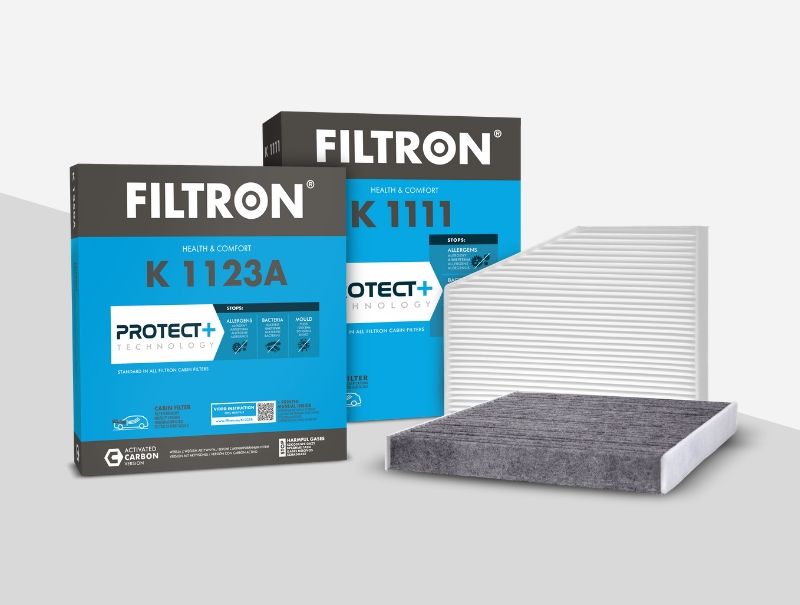 The first car model which was fitted with a cabin filter was the Saab 900, in 1979. The parameters of the first cabin filter, compared to today's standards, were very poor, and untested, due to the lack of test methodologies. The purpose of the filter was simply to limit pollen and dust's entering the interior of the car.
The car industry recognised the business potential of producing and promoting the importance of cabin filters. However, it was difficult for car users to believe that the filtration of air entering the passenger cabin of the car had an undeniable impact on their health.
The solution which persuaded customers to use cabin filters was their ability to absorb odours. Although various methods of removing unpleasant odours from the passenger compartment were considered, the use of activated carbon became widespread. It had been used successfully in industrial-air and water-treatment systems for many years.
The first cabin-filter model with activated carbon was used in 1991 in the Mercedes-Benz S-Class. Another such filter was applied in the BMW 7 Series in 1993.
The next important step in the development of cabin filters was the application of solutions providing anti-allergy protection. The reason for using these solutions was the growing awareness of the dangers of allergic diseases. According to the World Health Organisation, allergic reactions are in third place among the most-common chronic conditions in the world.
The BIOKNIGHT system, with its anti-bacterial and anti-allergenic protection, has been used in all standard FILTRON filter models since 2016. The BIOKNIGHT system removes close to 100% of bacteria and allergens from the air being purified, and prevents the formation of allergenic moulds and mildew
---
The FILTRON range holds more than 2700 products, and covers 97% of the European passenger-car market. Mechanics appreciate the high quality of the FILTRON-brand filters. Every year, more than 36 million FILTRON filters find their way to mechanics from all the European countries.
BACK