We have prepared four simple tips for you which will help you talk to your customers. Find out how to address the most-common arguments of sceptics and effectively educate them about the need for regular cabin-filter replacement!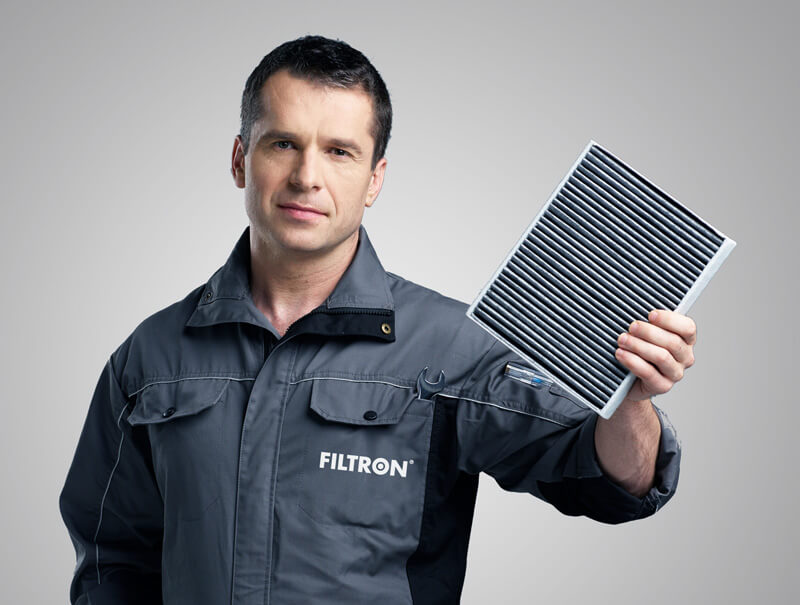 Remind customers about the need for regular cabin-filter replacement and enlighten them when you hear comments which understate its role.
"I did not have a cabin filter in my first car, and I'm still alive". ​​This kind of downplaying comment can often be heard in response to the suggestion of replacing the cabin filter. In such cases, it is worth informing the customer that the awareness of the risks has changed significantly over the years. A filter which is not replaced regularly has an undeniable effect on our health. Contaminated air entering the passenger compartment through the ventilation or air-conditioning system can lead to

difficulty in breathing,
unpleasant odours,
the feeling of fatigue, hay fever, watery eyes.

The symptoms caused by non-regular cabin-filter replacement can affect not only our health, but also the comfort and safety of the driver and passengers.
Show your customers a used cabin filter
The impurities visible in the used cabin filter could have entered the passenger compartment and thus exposed the driver and passengers to direct contact with allergens and polluted air. Seeing such a filter is helpful in understanding this fact, and might affect your customer's purchasing decision.
Mention the advantages of activated carbon filters
If your customer is hesitating over whether to choose a standard filter or an activated-carbon filter, it is worth recommending choosing the latter. Activated carbon, sandwiched between layers of filter non-woven fabric, absorbs odours and harmful gaseous substances such as sulphur oxides.

Interesting fact: activated carbon is obtained from coconut shells which are charred at 800°C. The surface area of ​​one gram of activated carbon can extend to up to 900 m².
Use the strong argument that FILTRON cabin filters feature the BIOKNIGHT anti-allergy system.
All FILTRON cabin filters feature the innovative BIOKNIGHT system, which prevents allergic reactions by removing almost 100% of bacteria and allergens from the air.

Interesting fact: according to the World Health Organisation, allergic reactions are third in the world's most-frequently occurring chronic diseases. It is estimated that about 25% of people in Europe show signs of allergic diseases. By choosing a BIOKNIGHT filter, you can protect yourself and your customers from severe allergic reactions.
---
The FILTRON range holds more than 2700 products, and covers 97% of the European passenger-car market. Mechanics appreciate the high quality of the FILTRON-brand filters. Every year, more than 36 million FILTRON filters find their way to mechanics from all the European countries.
BACK