BIOKNIGHT - an innovative antibacterial system
Filters equipped with the BIOKNIGHT system purify the air of solid particles, and - unlike many other filters - also remove bacteria and allergens which are invisible to the human eye, and prevent the formation of moulds and mildew.
Advantages of the BIOKNIGHT system: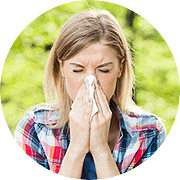 Protects against harmful bacteria and allergens
According to the World Health Organization, allergic reactions are third in the world's most frequently occurring chronic diseases. BIOKNIGHT ensures comfort during travel as it protects against sneezing, eye irritation, and nasal congestion.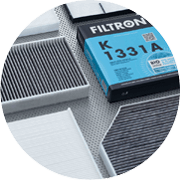 Used in all FILTRON cabin filters
BIOKNIGHT is used in both standard filters and activated carbon filters. This means that owners of almost any car model can breathe air that is free of harmful bacteria and airborne allergens.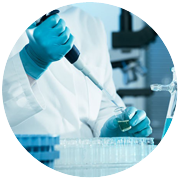 Effectiveness confirmed by tests
BIOKNIGHT's antibacterial coating has been laboratory tested and has passed microbiological tests which have proven its safety and effectiveness. The substance we use holds a European Biocide Product Directive (BPD).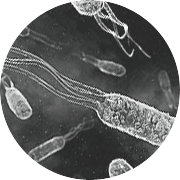 Prevents formation of moulds and mildew
Protection against the formation of moulds and mildew on the surface of the filter helps avoid unpleasant odours in the passenger cabin. Mould not only has an unpleasant smell, but also a harmful effect on our health.
How the BIOKNIGHT system works:
The BIOKNIGHT system is based on an innovative, antibacterial coating which is invisible to the human eye and has a two-phase effect.
The first phase is the effect of electromagnetically charged long-chain carbon molecules. These molecules attract allergens, then like swords pierce the cell walls.
The second phase is the electromagnetic destruction of allergens. This effectively prevents their reproduction.