SEE OUR NEW VIDEO GUIDES ON FILTER INSTALLATION!
Once again we have participated in the world's largest and most-important automotive technology fair - Automechanika. This Fair takes place in Frankfurt am Main every two years. In 2018, over a dozen exhibition halls of the Automechanika Trade Fair hosted more than 5,000 exhibitors, whose stands were visited by over 140,000 people from over 170 countries around the world.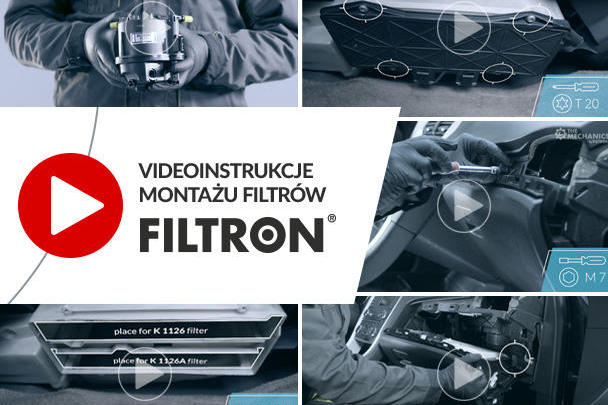 Any mechanic knows that it is not always quick and easy to install a filter. Sometimes a number of parts have to be removed (e.g. an accelerator pedal or a wheel!) to gain access to the filter.
Our VIDEO Guides will show you how to handle all the difficult points of filter installation. Several dozen VIDEO Guides are now available on our website (on the web pages concerning individual filters, for which we have made videos showing the installation process), in the Installation Manuals  tab, as well as on our YouTube channel THE MECHANICS by FILTRON
---
The FILTRON range holds more than 2700 products, and covers 97% of the European passenger-car market. Mechanics appreciate the high quality of the FILTRON-brand filters. Every year, more than 36 million FILTRON filters find their way to mechanics from all the European countries.