KNOWLEDGE IS OUR PRIORITY – THE LAUNCH OF FILTRON ACADEMY
FILTRON ACADEMY is an interactive web-based training course designed primarily for mechanics, garage workers and assistants in automotive shops, who are the most important customer advisors on filter replacement. The purpose of the training course is not only to improve technical knowledge about automotive filters, but also to provide information which might be useful in customer service situations.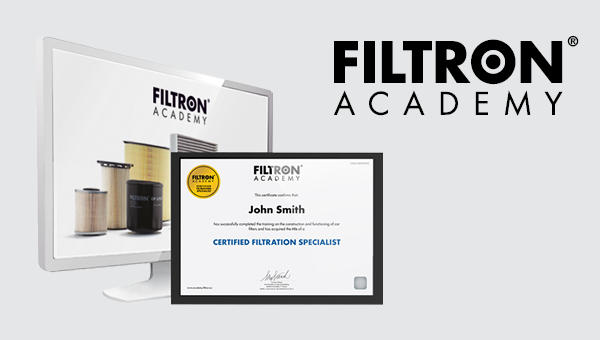 This completely new FILTRON ACADEMY training has been developed by experts from the Technical Department and the FILTRON Products Department. The training course is free and all participants who complete the training receive a certificate sent by post.
Why is it worth doing the FILTRON ACADEMY training?
you will gain knowledge which will help you provide even better service to your customers,
you will receive a training completion certificate which will be sent to you by post,
the training is available online – you can do it anywhere and any time that is most convenient for you.
---
The FILTRON range holds more than 2700 products, and covers 97% of the European passenger-car market. Mechanics appreciate the high quality of the FILTRON-brand filters. Every year, more than 36 million FILTRON filters find their way to mechanics from all the European countries.