TIPS ON REPLACING THE AIR FILTER
More and more drivers and unaware mechanics assume that there is no need to install a new air filter during periodical inspections and it is sufficient to mechanically clean it (e.g. with compressed air).​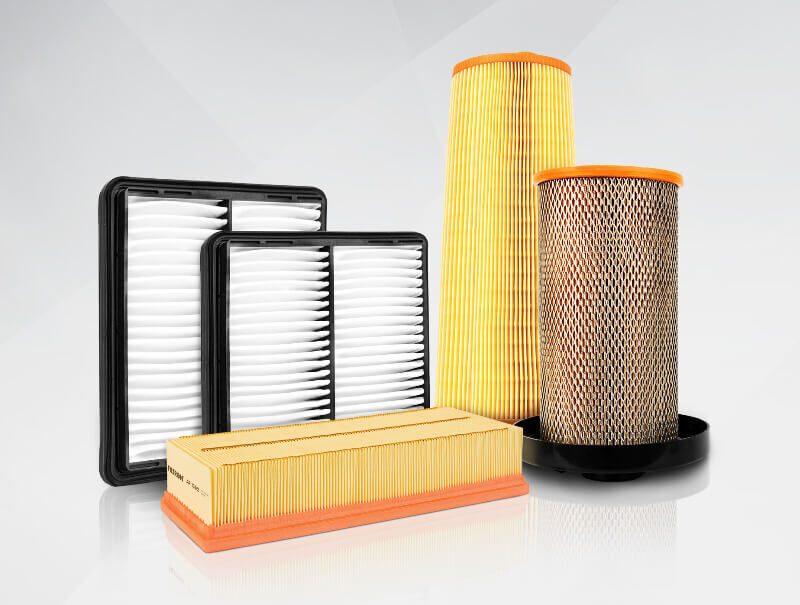 This is not true. Cleaning the air filter not only does not improve, but also deteriorates its filtration properties. Only periodical replacement of the filter with a new one can provide efficient filtration of the air entering directly into the combustion chamber of the engine.
What are the effects of mechanical cleaning of the filter?
During cleaning, fine particles of contaminants penetrate deep into the filter medium, causing:
permanent damage to the multilayer structure of the filter medium,
reduction of the filter's filtration properties,
a change of the resistance of air flow through the filter.
These effects can result in impurities entering the combustion chamber which can damage piston rings, bushes and cylinders. Repairing these damages repeatedly exceeds the cost of a new air filter, so it is certainly not worth taking the risk by cleaning the filter. Cleaning the air filter only improves its appearance.
When should an air filter be replaced?
The air filter should be replaced after the period indicated by the vehicle manufacturer. Information on the recommended period after which the filter should be replaced can usually be found in the operating instructions of the vehicle or on the manufacturer's website. In many cases, vehicle manufacturers recommend replacing the filter every 15,000 kilometres or once a year.
---
The FILTRON range holds more than 2700 products, and covers 97% of the European passenger-car market. Mechanics appreciate the high quality of the FILTRON-brand filters. Every year, more than 36 million FILTRON filters find their way to mechanics from all the European countries.