DISCOVER THE IMPORTANCE OF 3-STAGE WATER SEPARATION IN FUEL FILTERS
Car manufacturers are increasingly using precise and innovative technological solutions which require continuous improvement in fuel-filtration efficiency. Modern fuel-injection systems which involve the efficient separation of water particles from diesel fuel.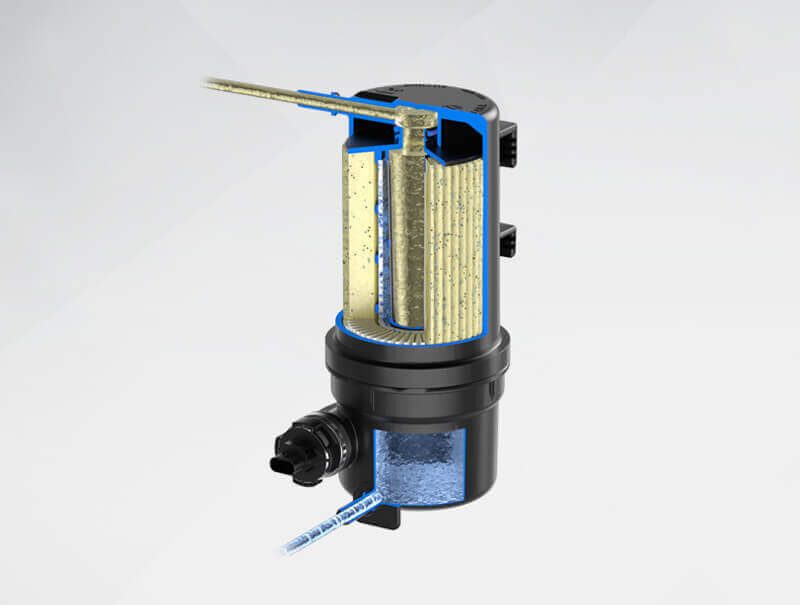 Due to the drastic changes in diesel-fuel composition in recent years, the water molecules produced by diesel engines have a diameter of only a few microns. In order to guarantee the necessary purity of the fuel, FILTRON filter designers have implemented a three-stage water-separation technology in cooperation with Volkswagen.
Watch our animation and learn about this technology:
---

The FILTRON range holds more than 2700 products, and covers 97% of the European passenger-car market. Mechanics appreciate the high quality of the FILTRON-brand filters. Every year, more than 36 million FILTRON filters find their way to mechanics from all the European countries.