The fuel filter stops contaminants found in fuel which can include rust, metal chips, dust, and other solid particles. The effects of inadequate fuel filtration can be:
a significant decrease in engine power
the disturbance or interruption of the fuel supply
damage to fuel-system components
WHAT DISTINGUISHES FILTRON FUEL FILTERS?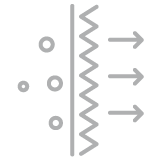 Precise and effective filtration
FILTRON fuel filters effectively stop the finest impurities, which are several dozen times smaller than grains of sand. The high quality of FILTRON filters stems from our expertise and modern production standards.

Protection of modern injection systems
Injection systems used in diesel engines require extremely efficient filtration and water separation. FILTRON offers a wide range of fuel filters for vehicles with advanced injection systems. These filters meet the most stringent requirements thanks to the use of advanced technological solutions such as multi-stage water separation.

Filter media tailored to the engine's requirements
FILTRON fuel filters include highly-effective filter media tailored to the requirements of the engine or vehicle manufacturer. The effectiveness and properties of our filter media are tested in a modern laboratory, where we perform about 4000 tests annually.

Installation manual included with selected filters
FILTRON's sophisticated fuel filters come with an accurate, illustrated installation manual for replacing filters. All manuals can also be found on our website.
LEARN 5 FACTS ABOUT FUEL FILTERS WHICH ARE KNOWN TO MECHANICS BUT NOT NECESSARILY TO THEIR CUSTOMERS

Original equipment supplier's expertise
The high quality of FILTRON products results from the broad expertise of MANN+HUMMEL – our company is the leading supplier of original filters for the largest car manufacturers in the world. MANN+HUMMEL is the world leader in filtration technology.
TYPES OF FUEL FILTERS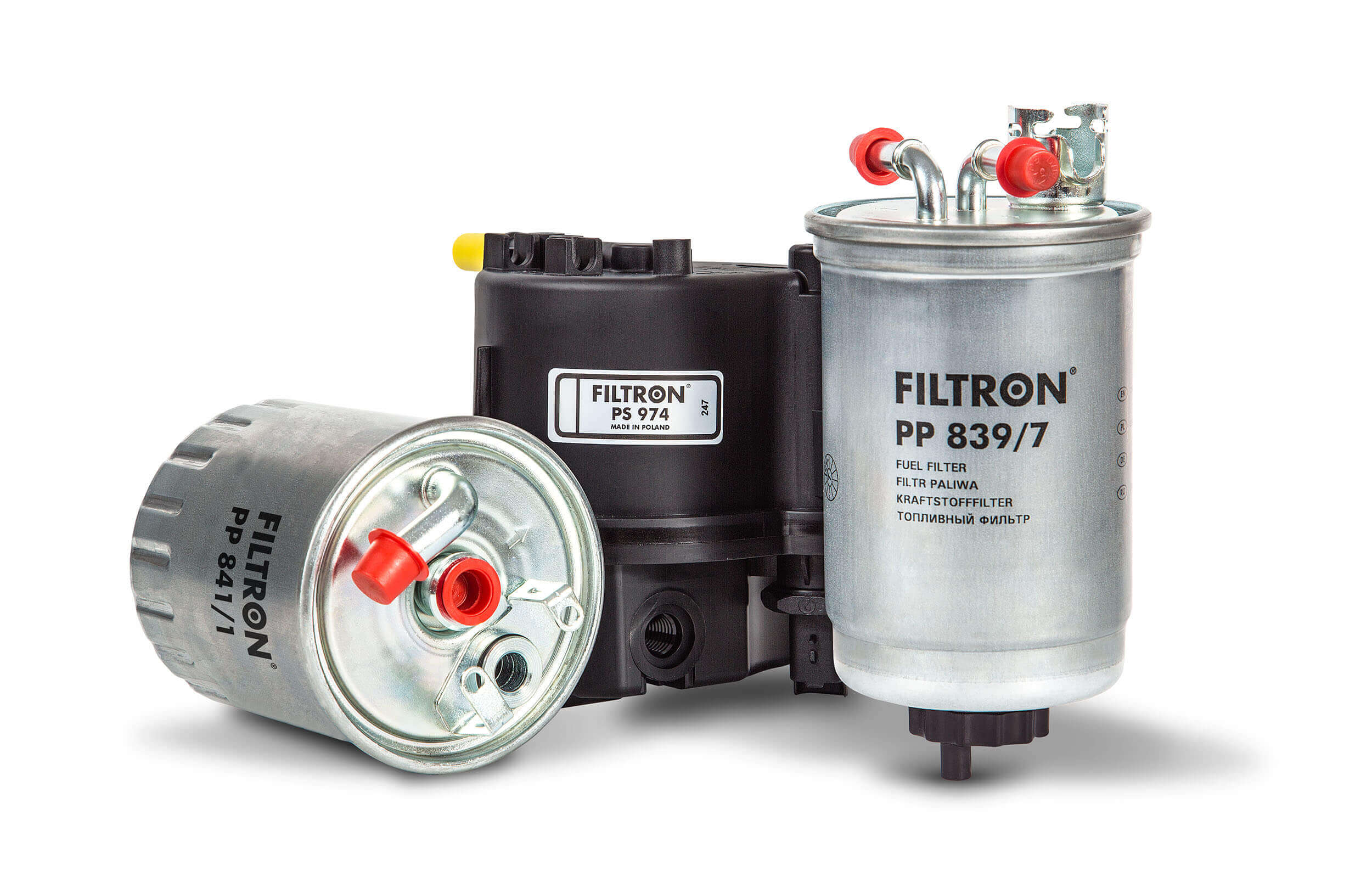 Filters with connectors
These filters have the form of a sealed metal or plastic housing with connectors to the appropriate fuel lines. They are used in both petrol engines and diesel engines. Selected filter models with connectors for diesel engines have multi-stage filtration systems. These systems increase filtration efficiency and extend the lifespan of the filter.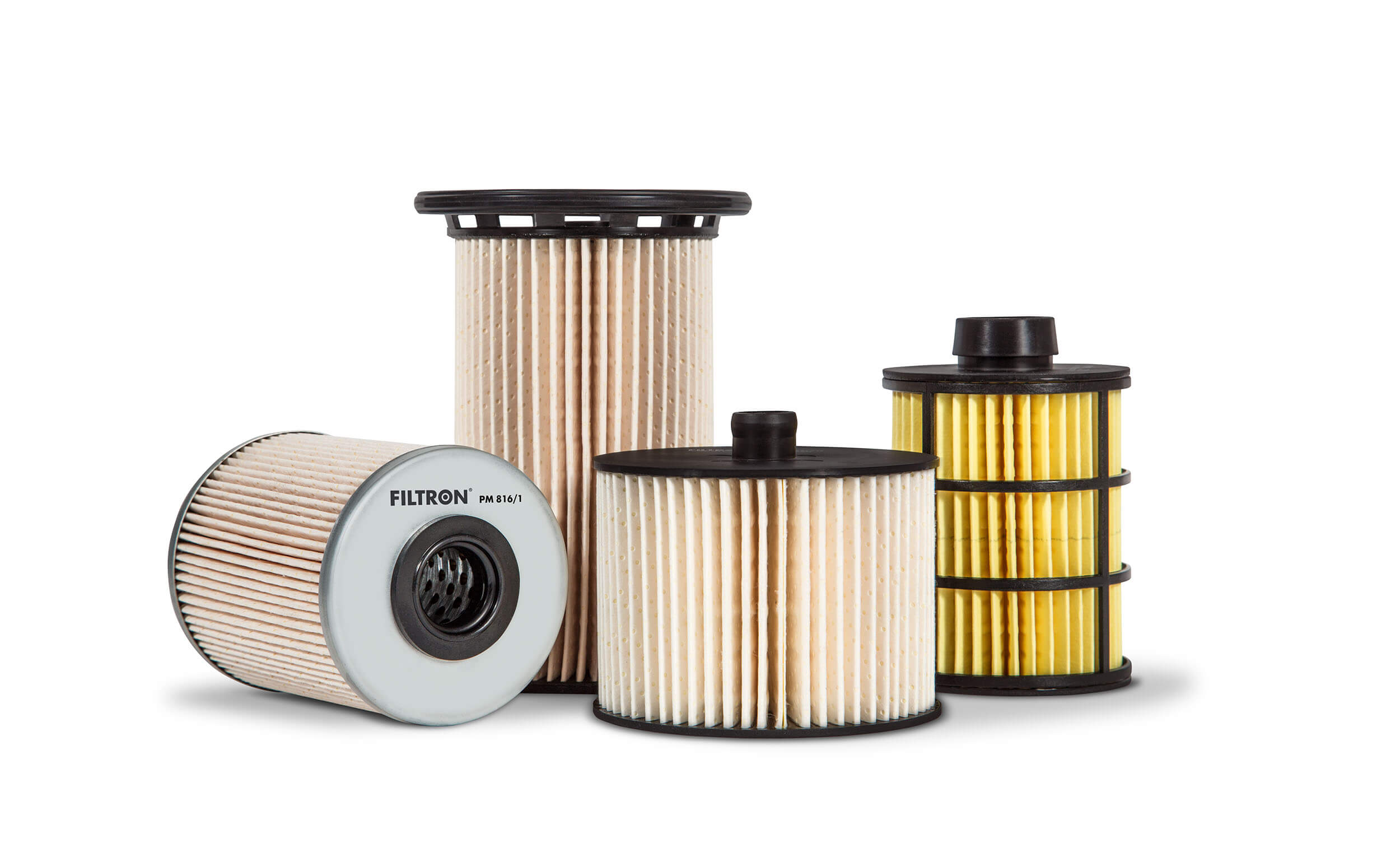 Fuel filter elements
These are used mainly in diesel engines as a removable element mounted in a housing integrated with the engine. Modern fuel filter elements are manufactured without the use of metal parts. The bottom-caps and cores of such filters are made of appropriately selected fuel-resistant plastics. The lack of metal components makes it easier to dispose of the filter.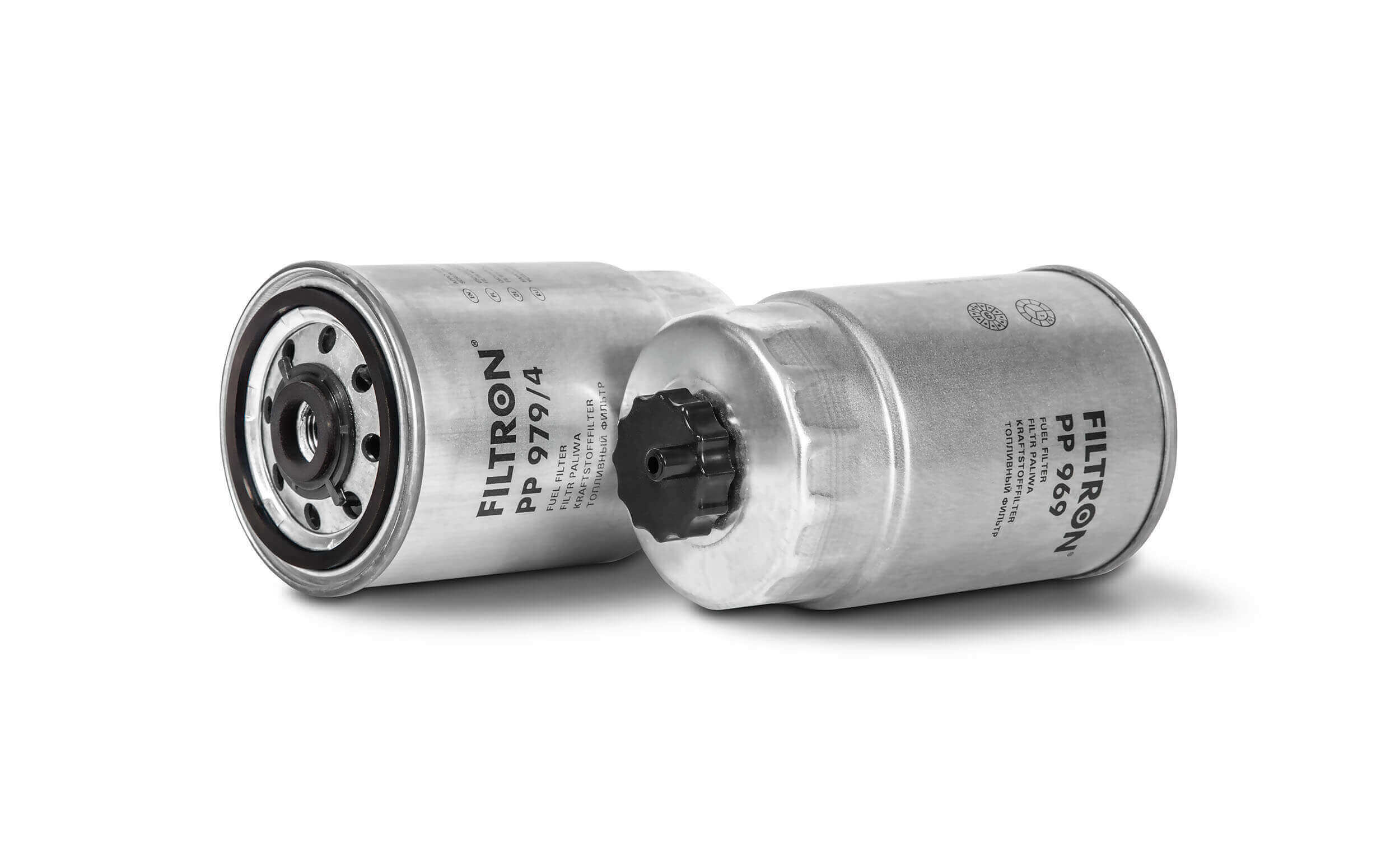 Screw-in filters
These resemble spin-on filters, however they do not contain any internal valves. This is due to the fact that only pure fuel should enter the combustion chamber of the engine. It is better for the engine to stop working because of a lack of fuel flow (obstructed filter) than for it to be powered by contaminated fuel. In the case of screw-in fuel filters, the likelihood of accidental introduction of impurities to the fuel system during the replacement of filters is minimal.
Articles about fuel filters